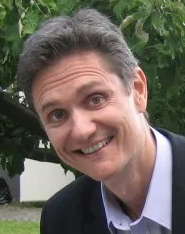 Pontus Böckman is a long time fan of science fiction and fantasy, as well as both real history and historical fiction. His favorite authors includes everything from Hergé and Douglas Adams to Ray Bradbury, Kurt Vonnegut, Isaac Asimov and Arthur C. Clarke.
Pontus is a self-proclaimed
Skeptic
and is active in science communication, often internationally. He is co-founder and co-host of
theESP
, the European Skeptics Podcast, and a board member of
ECSO
, The European Council of Skeptical Organizations. He is also the current president of
The Swedish Skeptics' Association
(aka VoF).
He lives in Malmö in the south of Sweden.
Published: 24 september 2020